A Move is afoot!
We are in the process of closing our brick-and-mortar store after 11 years in Taos. We will keep our online presence and focus on wholesale business as well.
Our current store hours will be sporadic, but the plan is to be open Wednesday May 24- Monday May 29. We will be open again every alternate week.
We can't tell you how much your support means to us! Thank you so much for helping to keep us in business. We really appreciate your continued support.
Now more than ever, handmade soap can help make your day a little more special! 
NEWS!
We're in New Mexico Magazine!
Our warm fuzzy winter hats are featured in New Mexico Magaizne January/Feburary 2021!!! We've had lots of interest from around the country, so we are knitting like crazy to make more. We will be posting more items every week, so please check back. We are also adding childrens's hats and bulky knit sweaters. New Mexico Magazine
Check out our current knitwear here.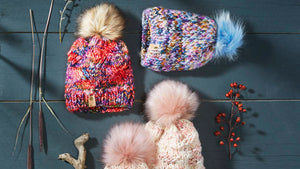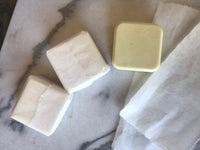 You've never seen deodorant like this before!
Our newest minimal - packaging product is a revamp of our 'Bring It On!' Deodorant. 
Tell me more
testing new stuff

making the magic happen
Taos, New Mexico

the Home of Blue Feather
testing new stuff
making the magic happen
Taos, New Mexico
the Home of Blue Feather
Location
Our store
1 Cielo Dulce Rd
El Prado, NM 87529

Open May 24-29 9:30-5:00
June 8- June 12 9:30-5:00